Features
Rocco DiSpirito On the State of Italian Food in America
1:23 PM EST on March 5, 2023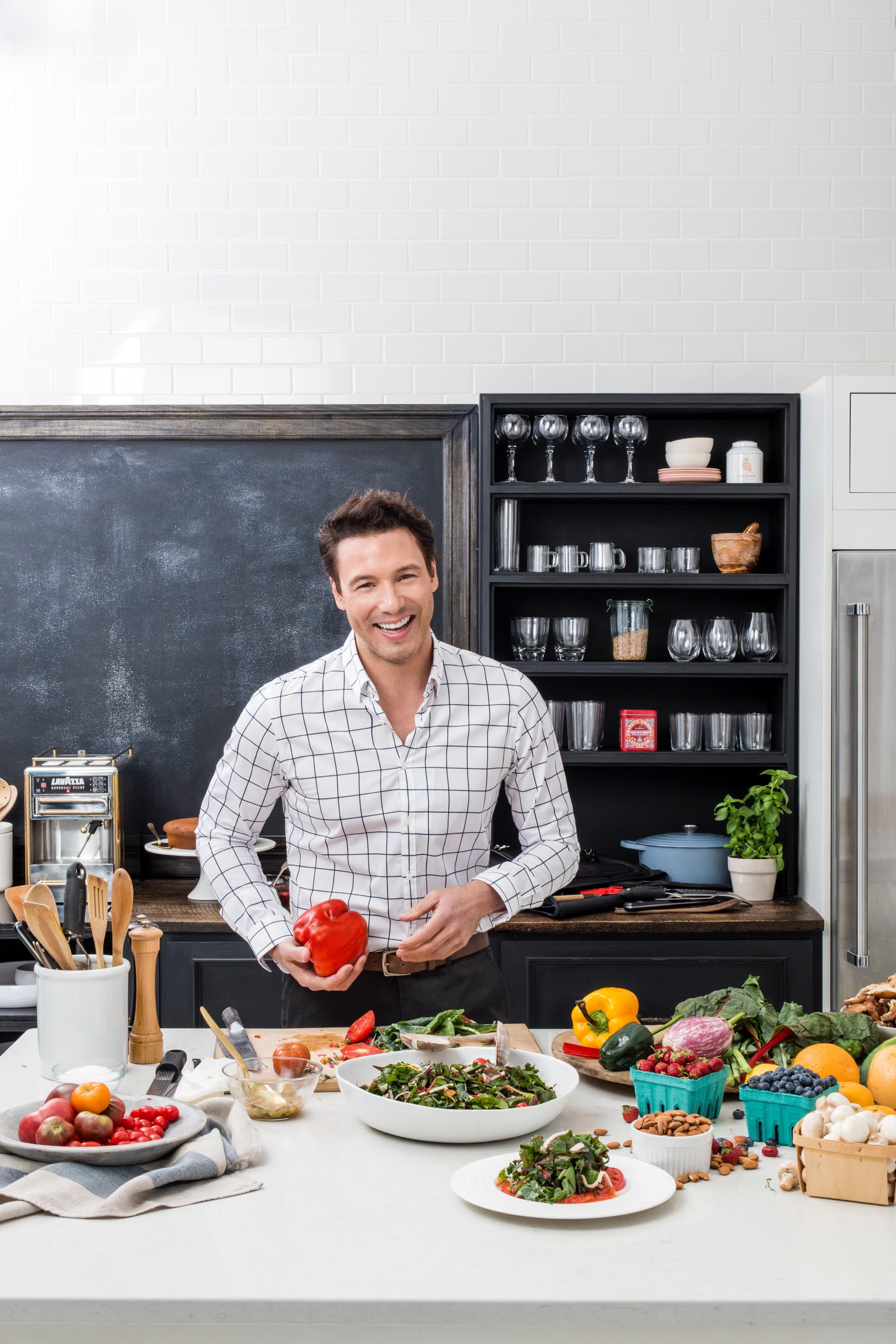 Rocco DiSpirito needs no introduction. The man has been a household name in American kitchens since the 1990s, known as a celebrated chef, one of the first reality TV stars, an award-winning author of 15 cookbooks, a pioneer of healthy eating and lifestyles, a Food Network regular, and a crowd-pleaser at food events around the world. He's also a hell of a nice guy, as humble as he is talented, and we at Appetito are honored to have him as our in-house aficionado on all things related to Italian gastronomy. To get the party started, I sat down with Rocco for a recent meal at L'Antica Pizzeria Da Michele, the newly opened and highly-acclaimed pizzeria/ristorante in Manhattan's West Village.
OK, before we get started, and along the way, let's talk about Da Michele.
Sure, but before we get started on that, congratulations on launching Appetito. It's hard to believe, knowing how beloved Italian food is in America, that there's not another magazine dedicated exclusively to Italian cuisine.
I know! And thank you. Speaking of Italian food…
Right. So far, Da Michele has been amazing. They clearly know what they are doing. From the moment we walked in, I knew we were in good hands. And this space is huge and beautifully refurbished. The vibe is so positive, and the food has been great. We've been through a pizza Margherita, some melanzane eggplant, fiore di zucca, and really inventive and flavorful carbonara scones.
Agreed on all, and high praise on the latter from the King of Carbonara.
Ha! I did make a lot of carbonara during the pandemic, including for you at the somewhat virtual book release party for your novel Cucina Romana: Another Italian Adventure.
Yes. That was amazing. We should post the video of that on the site.
Great idea.
As for the site, Appetito is launching as a tribute to the fact that Italian food in America is as beloved as it's ever been, though perhaps not represented as such in food media. But how do you see the state of Italian food in America right now?
So, if you track Italian food in America from, let's call it basically 200 years out when it was first introduced. The new immigrants come, and they're very scrappy. They hustle. They're working. They're focused on creating a new life and new streams of income. They're not being picky about ingredients yet. They're in survival mode. I'm going to guess, based on what I saw as a kid in the '70s, that mid-19th century Italian American food was pretty much the Dark Ages. And then fast forward 75 to 100 years, and I think we're in what I'd call the Renaissance. Regional Italian cooking becomes popular, and a new wave of immigration from Italy happens. People come to America, not because they're forced to, but because they're interested in America, and they think they have something to offer that's different. And so you get a wave of restaurants, like San Domenico by Tony May, by people who celebrated Italian cuisine, who try to bring authenticity to what was essentially a rash of inauthentic Italian American restaurants, which we loved, by the way.
But it's a different cuisine.
Yeah. A different cuisine, 21st century, New York City, Italian American.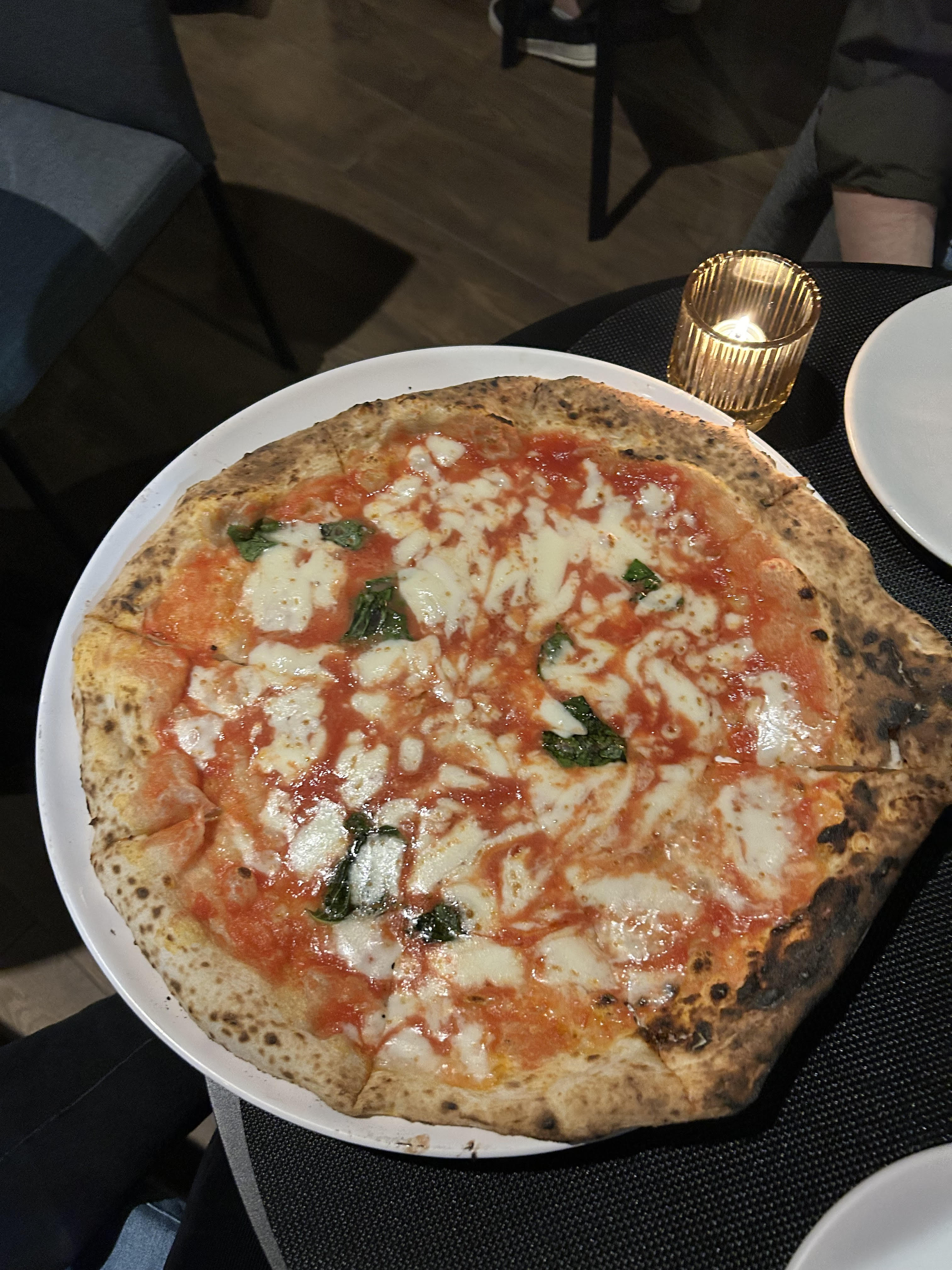 So where would that put us now, I dunno, 75 years later?
I'd say we're post-Renaissance. We're in a very good period, where there's very good Italian-American food. There's very good traditional and authentic Italian food. And there's an abundance of both of them. And there are also ingredients now, every kind of ingredient that enables us to create the Italian flavors that we taste when we go on vacation. I think everybody's interested in, "What happened when I went to Italy and I had spaghetti pomodoro? Everything's so different, everything tastes so much better there." I think we all know it's a combination of ingredients, authentic cooking styles, real know-how. And most of the time, the know-how is about guiding you to add less, and do less—but to do less, you need those ingredients. So, I feel like now we have an abundance of those ingredients, and we're starting to get to a place where we can have a few bites of those ethereal flavors, those illuminating flavors that you get in Italy. And they're not only in New York. They're in Los Angeles. They're in San Francisco. They're in Chicago. They're in Boston. I could go on.
We have Michelin-starred Italian-American restaurants. We have Michelin-starred Italian restaurants all over America now. And I think that speaks to this abundance of technique, ingredients, know-how, and interest. I think we're at a very good place with Italian food in America. It's not what you just had in Italy when you were there, and dare I say, it'll never be like that, but it's closer.
Yeah. It's a lot closer. I think the point about the specificity of regions and ingredients is key. What do you think it is about Italian food in general that makes it so universal? There's Italian restaurants in every major city throughout this world.
There's a lot of theory about why this is the case. My thoughts are, Italy has been in the center of Europe for a thousand years, a lot of cultures have passed through. It's sort of been the R&D kitchen for European cuisine for a long time. And I think they've gotten all the experimentation out of their blood, and they understand how it works. They understand how important it is to have authentic, local, seasonal ingredients. And I think that's what's most true about Italy. Italy has done all the experimentation, been through the dark ages. They've had hundreds of years with the same ingredients. They've been able to develop technique around the ingredients, around the season. They've been the perfect test kitchen for a thousand European flavors that all found a home in the Italian gardens.
And when we talk about the gardens, and the produce, seafood, beef, chicken, rabbits in Italy, you're talking about ingredients that have been blessed with the best soil, volcanic soil, the cleanest waters, just across the board. The best of every condition is there.
I always argue that the Italian peninsula is the most perfect place on Earth for physical reasons, beauty and all that, but when we're talking about conditions for agriculture, it's incredible. It's only about 150 miles wide, bordered by pristine seas on both sides, and the winds that come off those seas cool the crops that are blessed by such incredible sunlight.
Agreed. The natural environment, the conditions, the altitude, plus the sea level, plus, again, the volcanic soil. I don't think we can stress enough how much volcanic soil contributes to rich, fertile land that you can grow anything on, and have it taste extraordinary. The best examples of those flavors in the world.
And how that land grows grass that the cows eat which make the best tasting steaks. So it's all working together. Speaking of which, here comes some more food!
Food break.
OK, so we have here some octopus with chickpeas and fingerling potatoes as well as a lovely plate of everyone's favorite pasta these days, Nerano, with the fried zucchini.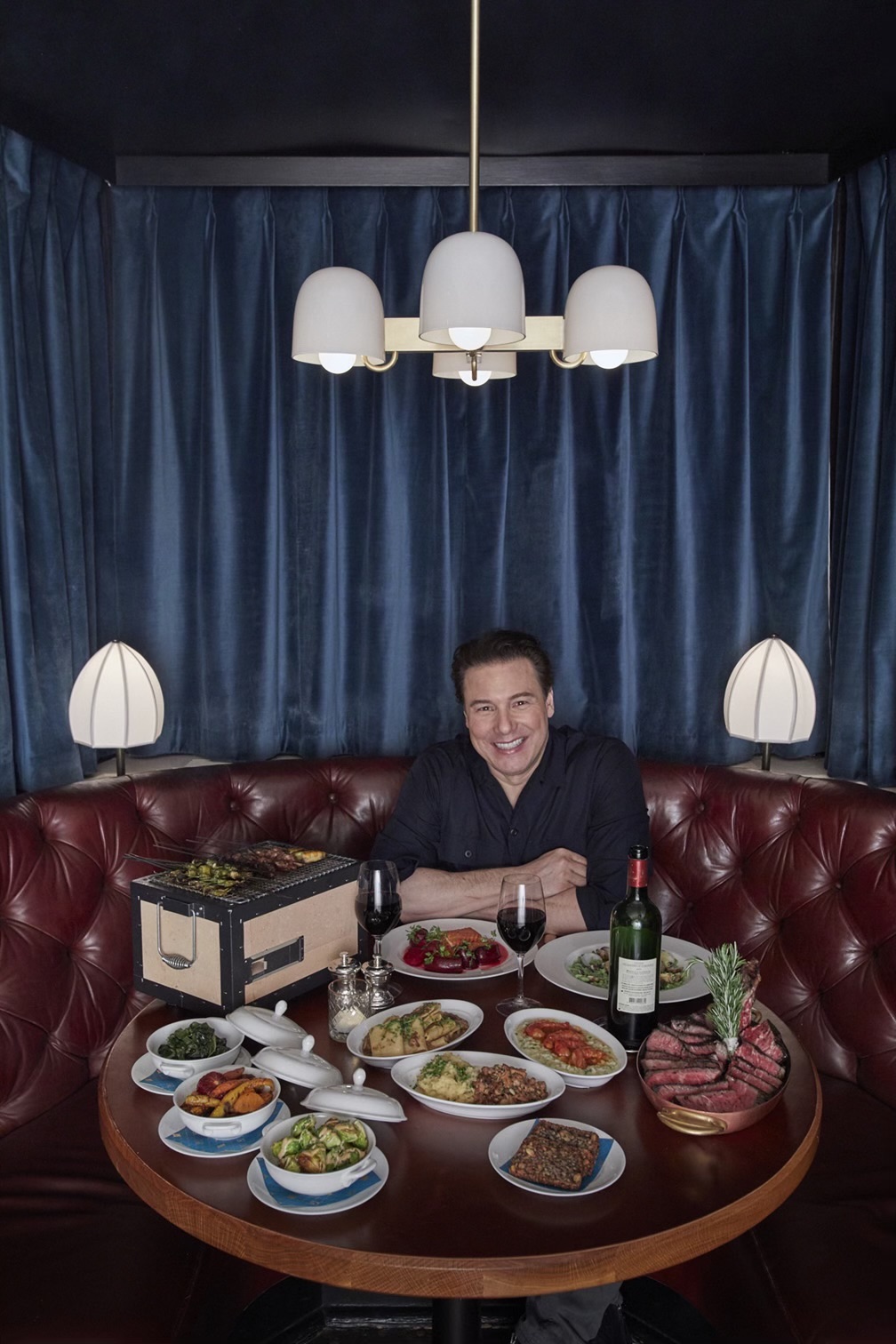 Let's keep talking while we eat.
OK. So, while we are talking about and eating Italian food, it's worth noting that your relationship with this cuisine has changed over the years. You became famous cooking, I guess, new American food at Union Pacific, and, after your studies at the Culinary Institute of America, you continued your development in Israel and France.
All true.
So, what is your relationship with Italian food?
My relationship with Italian cuisine is pretty complicated, even with Italian culture, Italian people, because I'm an expat of Italy and Italian culture. I'm first-generation Italian American and that is an expat of Italy in a way. We're sort of forced to live here by circumstance, but we long for Italy our whole lives, and most of us don't get to spend a lot of time there. And so, there's this longing, almost fetishization of Italian food, culture, people. And I think that's true for a lot of first-generation immigrants from any country, though Italy is the one place that the longing and the worship are justified. When anybody goes to Italy, all they have are great compliments, and superlatives, and it's nonstop love, love, love for Italy. Because Italian people, thanks to their food and incredible environment, are essentially pretty happy people, who are very eager to hold onto tradition, haven't really changed their food systems much, and for that reason it's so good.
So is this polpo!
Wow. It's very meaty, and perfectly cooked.
Sorry to interrupt your last answer.
No problem. It was worth it. So, I guess what I'm trying to say is I'm thrilled that I live in America, and thrilled that I was born here, with all the opportunities that came with being born here. I'm always longing for Italy, trying to get back there as often as possible. And I'm very happy that I can connect to Italy with the food. I'm very happy that my culture is a culture that is embraced by everybody, and beloved by everybody. I'm very proud of the heritage for all those reasons. Everything that Italians are lauded for, I saw firsthand growing up. This is real. The Italian way of life that you hear about is the Italian way of life that we live, and they're one in the same.
How did the pandemic change the way we eat?
I think what happened during the pandemic is everybody had to cook at home for a number of months, with easy to find ingredients that were shelf stable and inexpensive, that weren't part of the international supply chain that got disrupted and remains disrupted til this day. People were cooking simpler foods, easier to prepare foods, and cooking more at home. I would say that's a major change in the American cooking and eating habits.
And Italian food lends itself to home cooking, right?
Italian food always lends itself well to any kind of crisis.
Do you think that the pandemic helped remind people that Italian food is so magical?
Yes, to the point where my next book, Rocco's Keto Diet Two, changed to Rocco Cooks at Home, where I have 12 pasta dishes that I made during the pandemic. This return to simpler food that's easy to make at home during a crisis or not, for me, and I'm sure for many other people, tends to skew Italian. Just because of the simplicity of the cuisine, the attractiveness of the ingredients, in terms of availability, price, all that, ease of use, how canned food works so well with pasta, and simple soups, pasta, dishes like that. So, yes, I'd say there's a mini-Renaissance of Italian food that occurred during the pandemic.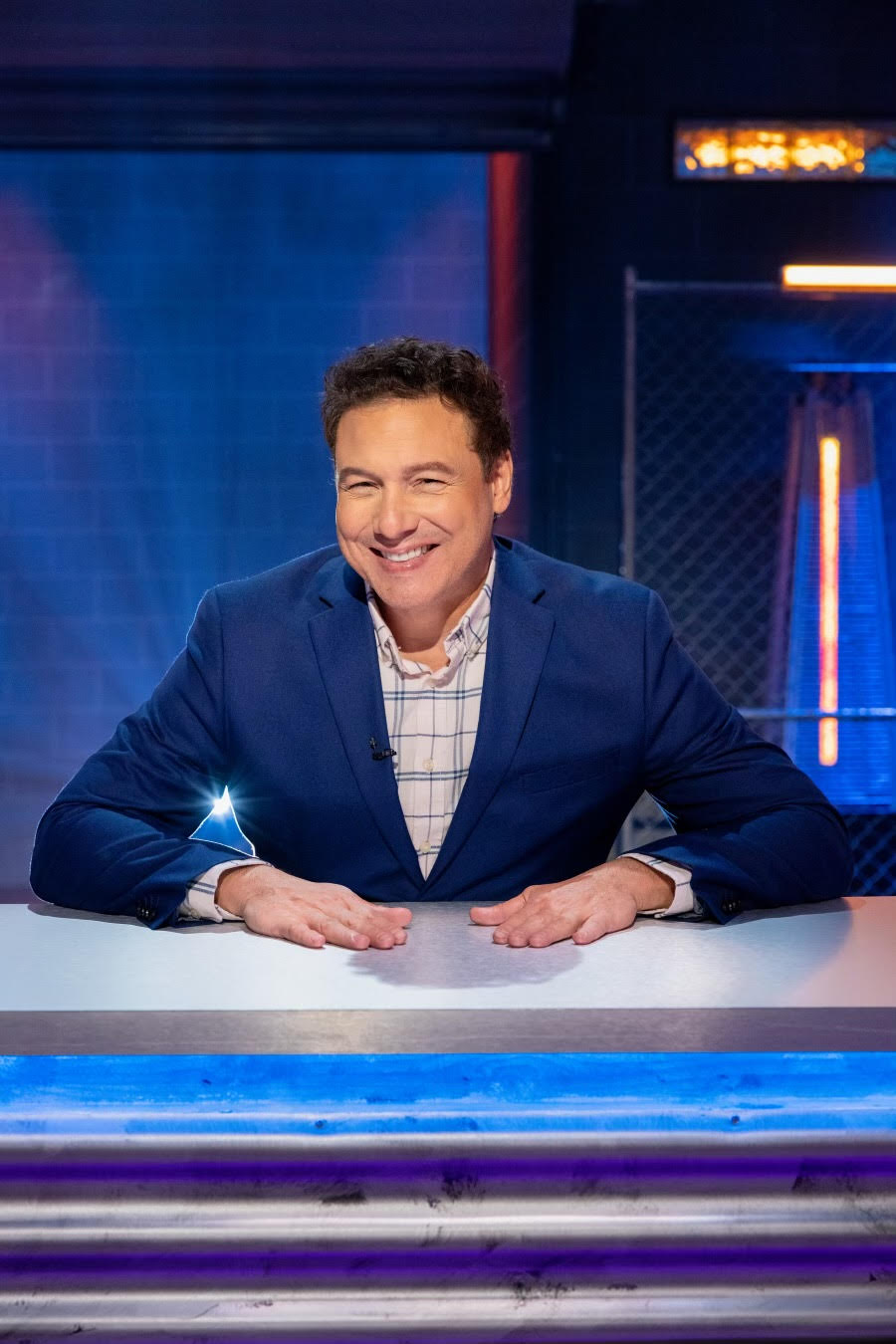 What's the future of Italian food in America?
I think the expansion of hyper-authentic regional Italian food will continue to be a major part of Italian cuisine on the professional level. I think many new Italian dishes will become part of the lexicon of everyday cooking. So, this delicious pasta Nerano that we're having will likely end up being on a lot of menus. Carbonara was the dish I made the most during the pandemic for all my Zoom demos. It's one of the most requested, not an easy pasta to make, kind of a very complicated dish masquerading as a simple dish, but those are flavors that people really craved. Part of it is, again, ease of use, availability of ingredients, but also the euphoria you feel when you eat incredible Italian food. It's a euphoric feeling to bite into a delicious pasta dish seasoned with Parmigiano Reggiano, and basil, and olive oil. This is like feeding from your mother's milk again. It's a return to basics, a return to primordial instincts. These flavors are of the earth, still, to this day, so they provide a lot of comfort, which was obviously something that everyone needed and will continue to need. Same with gin, by the way, which I also dabbled with a lot during the pandemic.
I hear you, though I was dabbling more in medicinal martinis. Anyway, so is Italian food the best food in the world?
Is it the best food in the world? I mean, what makes food the best in the world? I guess popularity is one, right? Availability. All those things we've already talked about —and health. When it comes to health, forget it, no one beats simple Italian cooking. And then just overall crave-ability: do people drool when they hear about Italian food? Do they get horny? Do they think about people they love, their family, their dogs, they're pets, all the warm things that we have in life? And the answer is yes, to all of those.
That seems like a good place to end, and here comes some tiramisu…
For more on Rocco, visit his website and follow Appetito on social media for more stories and recipes featuring him.

I am the co-founder and Editor-in-Chief of Appetito magazine. I like Italian food & drink a lot.
Read More:
Stay in touch
Sign up for our free newsletter