Guides
36 of the Best Italian Markets in the United States
A guide to where to shop for Italian ingredients and specialty items, or maybe stop in for an Italian sandwich, fresh pasta, and more.
9:45 AM EDT on September 13, 2023
From open-air markets with over 30 vendors to small-town pasta shops to blow-your-mind delis and luxury dining halls, the United States is infused with the influence of Italian immigration and culinary traditions. Here, we go state by state to showcase the best Italian markets, places to shop or stop for a bite and often even a meal. This includes multi-generational provisions shops and new-school alimentari, and even with 36 of the best in the U.S., there are many more to cover. We intend to keep growing this guide, so please send your favorite Italian markets and suggestions to richard@appetitomagazine.com or comment on our social media channels.
Eataly (Multiple Locations)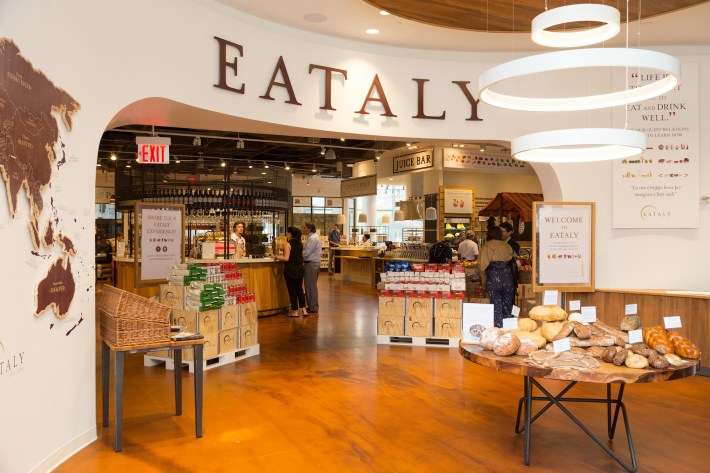 Eataly is perhaps the most notable Italian marketplace in the world, and the word "marketplace" doesn't really begin to describe it. Eataly is more of a mega-mall for all Italian products. The first U.S. location to open, in the Flatiron district of New York City, is now 13 years old, and still is a popular shopping spot for premier specialty goods imported from Italy, tastings and classes on ingredients like caviar and truffles, high-end restaurants, and food stands with Italian classics like gelato and drinks. Eataly didn't stop there, opening another NYC location downtown and six more stores that span the U.S., with another in Toronto. 
Eataly Downtown: 4 World Trade Center, 101 Liberty Street, 3rd Floor, New York, NY 10007, (212) 897-2895 
Eataly Flatiron: 200 Fifth Avenue, New York, NY 10010, (212) 229-2560, 
Chicago: 43 East Ohio Street, Chicago, Illinois 60611, (312) 521-8700
Boston: Prudential Center, 800 Boylston Street, Boston, MA 02199, (617) 807-7300
Los Angeles: 10250 Santa Monica Blvd., Los Angeles, California, (213) 310-8000
Las Vegas: Park MGM, 3770 S Las Vegas Blvd, Las Vegas, NV 89109, (702) 730-7777
Dallas: North Park Center, 8687 N. Central Expy, Suite 2172, Dallas, Texas, (469) 759-2800
Silicon Valley: 2855 Stevens Creek Blvd., San Jose, California at Westfield Valley Fair, (650) 456-9200
Toronto: Manulife Centre, 55 Bloor St W, Toronto, ON M4W 1A6, Canada, (437)374-0250
DiPasquale's Marketplace (Baltimore, Maryland)
This Baltimore establishment has grown to three locations since its inception in 1914; they serve Brewers Hill, Harborsville, and even recently opened an additional deli and wine shop. And if this wasn't enough, they also have catering and nationwide shipping businesses. Guy Fieri put these guys on "Diners, Drive-ins, and Dives" for a reason. @dipasquales_italian_market, dipisquales.com
DiPisquale's Locations:
Brewers Hill
The rice balls (try Baltimore-style crab) and lasagna options are among the classic best-sellers on a long, tantalizing menu. They also boast an in-depth selection of Italian wine and spirits, and freshly prepared desserts, including gelato. 3700 Toone Street, Baltimore, MD 21224, (410)276-6787
Harborview
This spot was opened to serve the booming clientele base created by Batimore's famous harbor, and while it does so in a less-traditional style (takeout-only), the quality and care of all items stays the same, like their delicious porchetta and meatball subs. 500 Harborview Drive, Baltimore, MD 21230, (443)963-1872
Mastellone Deli and Wine Shop
DiPasquale's acquired this location from the previous owners and kept the name, but keeps most of the products in line with their other two spots—the only difference being its the only one out of the three to not serve hot foods (at least not yet). The spirits and wine selection is still very much intact though, as per the name. 7212 Harford Rd., Baltimore, MD 21234, (410)444-5433
Giovanni Italian Specialties (San Francisco, California)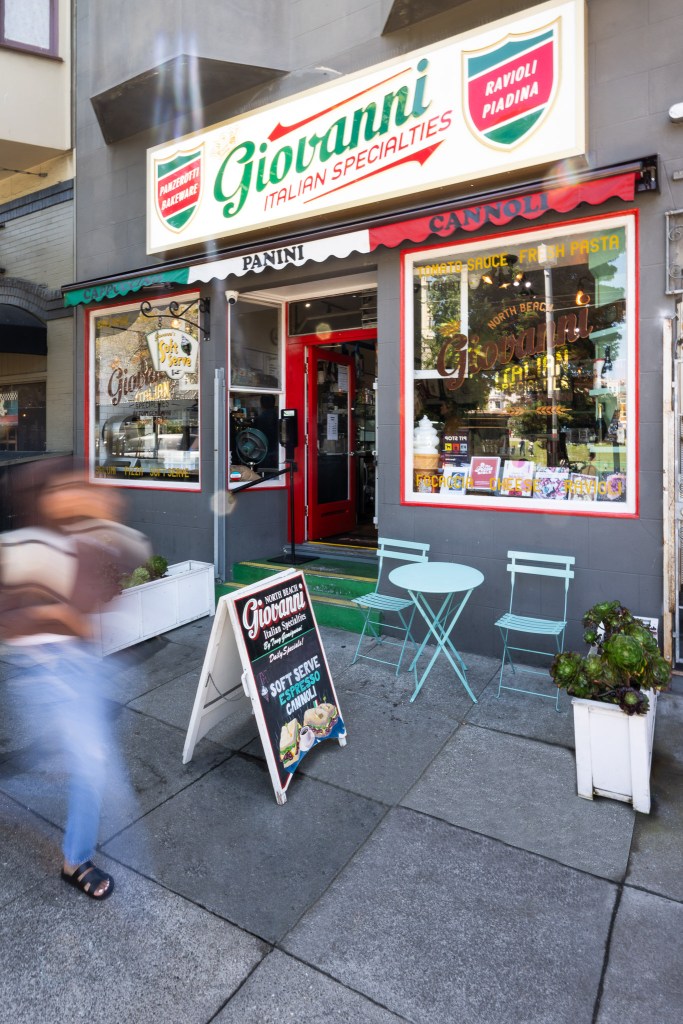 This market and sandwich shop in San Francisco's North Beach, a longtime hub of Italian-American culture in the Bay Area, sells provisions both domestic and imported from Italy. Founded by pizzaiolo and chef Tony Gemignani, the shop also specializes in prepared items such as panzerotti, focaccia, and piadina sandwiches, as well as sweets including cookies. There's fresh housemade pasta for sale, coffee and espresso drinks (using Graffeo beans from San Fransciso) for sipping at outdoor tables, and a selection of wines, liqueurs, and craft beers. Giovanni also has an online shop selling provisions and kitchen tools such as pizza pans. 
629 Union St., San Francisco, CA 94133, (415)576-8806, @giovanniitalianspecialties, giovannipecialties.com
Bay Cities Italian Deli and Bakery (Los Angeles, California)
Located in Santa Monica, this staple deli specializes in sandwiches that will bring your beach day to the next level. Their claim to fame is the "Godmother," a hefty creation that includes prosciutto, ham, capicola, mortadella, and genoa salami. And, even more importantly, there is a strict order of "no substitutions" on their menu when it comes to this monster sandwich. Bay Cities also provides a variety of products that range into other cuisines, such as Argentinian and Spanish, and boasts an exciting display of over 60 different salads as well as a bakery with fresh cannolis and Sfogliatelle.
1517 Lincoln Blvd, Santa Monica CA 90401, (310)395-8279, baycitiesitaliandeli.com/
The South 9th Street Italian Market (Philadelphia, Pennsylvania)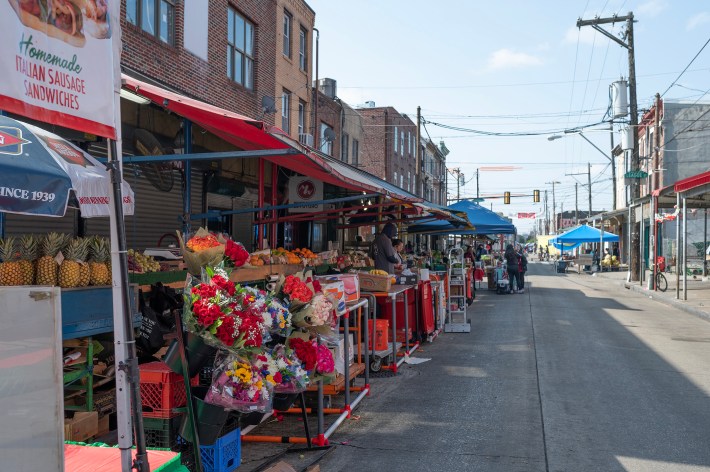 Spanning over 20 blocks in South Philly, this massive open-air market is the oldest continuously operating in America where you can go for pizzas, specialty meats, produce, oils and vinegars, cheesesteaks, and nearly everything in between. Pat's and Geno's, two of the most popular cheesesteak makers in Philly, have stands here. The humblest vegetable seller and the most gourmet Italian speciality store will have spaces at this market; there's also a well-organized website where you can order from the different merchants ahead of time, as well as tours offered to take you around the market. In recent years, other cuisines (Mexican, Korean) have even begun cropping up, showing the dominance of the Italian Market over the Philly food scene. An annual block party is held every spring at the market for two days straight, showcasing all it has to offer with countless vendors. All things come to a head during this event, with one of the most exciting parts being the greased pole race, where contestants try to clamber up the pole to receive the delicious salami and cheese prize. 919 S 9th St, Philadelphia, PA 19147 (Official Parking Lot: Carpenter St. between 9th and 10th Sts.) 
@italianmarketphilly, italianmarketphilly.org
Businesses of Note in the South 9th Street Italian Market:
Claudio Speciality Foods
Claudio's is one of the classic spots located in the Italian Market; it's been specializing in cheeses, salamis, olive oils, vinegars, and other reasonably priced Italian products for over 60 years. Their fresh mozzarella is rumored to fly out of the shop — to the tune of about 1,200 lbs. sold per week. Their pasta selection is equally impressive; along with their homemade brand of Claudio pasta, they also sell La Fabbrica, La Terra, and DeCecco varieties. 924-26 South 9th St. Philadelphia, PA 19147, (215) 627-1873, claudiofood.com
Di Bruno Bros.
Another must-visit in the Italian Market, Di Bruno has been a Philadelphia favorite since 1939, and since then, has expanded its reach to many different locations and offshoots across the area. While they offer almost everything Italian that one could desire, including sandwiches, smoked meats, and a massive bakery, their cheese is what made them famous. Di Bruno has over 500 varieties of cheeses and even published a book about cheese pairings.  
Italian Market Location: 930 S. 9th St.
Rittenhouse Square: 1730 Chestnut St.
The Market at The Franklin: 834 Chestnut St.
The Market at the Comcast Center: 1701 JFK Blvd.
Ardmore Farmers Market: 120 Coulter Ave.
Riviera Italian Imported Foods (Chicago, Illinois)
The Pugliese family, hailing from Calabria, opened up this beloved Chicago establishment over 40 years ago and have been pleasing customers ever since. The deli is old-school, without an Instagram account or even a website; it simply churns out enough high-quality Italian subs so that everyone is left satisfied. Many of the smoked meats and products that Riviera offers are native to the owner's homeland of Calabria, like their homemade soppressata. However, they go the non-traditional route at times too, adding the "Will Special" when a regular named Will Philpot decided to customize his own sandwich using classic Riviera products like bocconcini and giardiniera, as well as a few smoked meats. 3220 N Harlem Ave, Chicago, IL 60634, (773)637-4252
Volpi Foods (St. Louis, Missouri)
John Volpi founded this cornerstone of Italian markets after immigrating from Milan in 1899 and set up shop on "The Hill" in 1902, where the storefront still resides today. The now fourth generation of ownership offers classic Italian subs that are rooted in simplicity, relying mainly on "handcrafted artisan meats" and freshly baked bread from the nearby Union Loafers. Every product at Volpi Foods is made from family recipes, reflecting their longstanding tradition as a family-run market. Many of their popular products, like their rollatini singles with mozzarella and prosciutto or their ever-popular charcuterie boards, can be found in stores across St. Louis, while the Volpi line of cured meats is available nationwide. 5256 Daggett Ave., The Hill, St. Louis, Missouri, (314)446-7950, @volpifoods, volpifoods.com
Rosario's Butcher Shop (Montclair, New Jersey)
This neighborhood shop, located in suburban Montclair, specializes in salami and sausage. They cure their variety of salami in-house, including three different kinds of soppressata, in addition to offering 'nduja, the heavily-spiced, spreadable version of salami. Italian imported products, prepared meals, organic cold cut and meat options, and sandwiches also shine at Rosario's, all of which are available on their catering menu. 252 Park St. Montclair, NJ, 973-655-0999, rosariosbutchershop.com
DPNB Pasta Shop (Nyack, NY)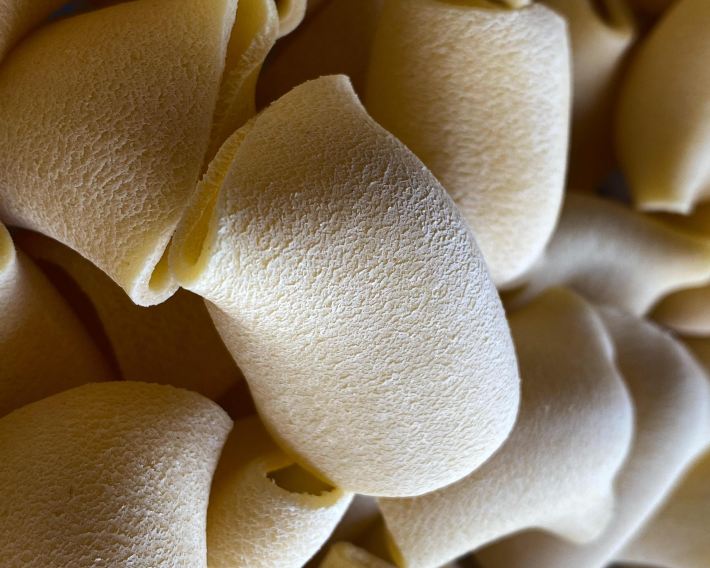 This small but beloved "pasta and provisions" destination in a village 20 miles north of NYC provides a holistic pasta-buying experience for customers. All of the different pastas are made in-house, and any questions about cooking time or serving suggestions can be answered by their staff. For those not willing to wait to get home to cook their pasta, DPNB offers sit-down dining with a variety of fine-dining-quality dishes like parchment-baked Branzino and Spaghetti alla Chitarra, from chef-owner Tony Scotto, who cooked at the Michelin-starred Del Posto before launching this shop in his hometown. Taking advantage of the plethora of quality purveyors in the New York area, the shop maintains a high bar for their products like their coffee from the Brooklyn Roasting company or produce from Hudson Valley Harvest, Tivoli Mushrooms, and many others. 21 North Broadway, Nyack, NY 10960, (845)353-2167, @dpnbpastashop, dpnbpastashop.com
Caputo's (Salt Lake City, Utah)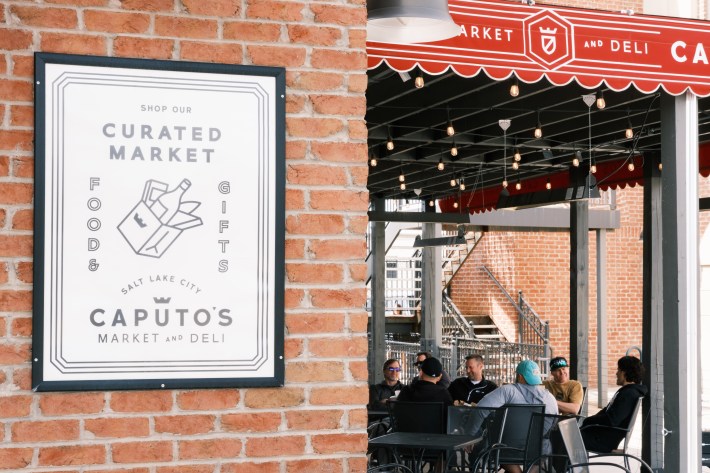 Another classic example of how Italian immigrants helped shape the culinary traditions of the U.S., Caputo's first opened in 1920, when the first generation of Caputos arrived from Calabria. The original market closed in 1970 but was reopened in 1997 by the third-generation Tony Caputo, who turned the market into a deli counter with specialty meats and cheeses. Caputo's became the premier Italian deli in Salt Lake City, and has grown into a juggernaut with three locations, cooking classes, online shipping, and more. 314 W Broadway Salt Lake City, UT 84101, (801)531-8669, @caputosmarket, caputos.com, 
Central Grocery and Deli (New Orleans, Louisiana)
This century-old New Orleans institution has the perfect location in the middle of the French Quarter, and is best-known for Sicilian immigrant Salvatore Lupo creating the original muffuletta sandwich. Three generations later, the deli is still churning out their famous sandwich, complete with ham, salami, provolone, and the most important part, a spicy olive salad atop the crusty, sesame seed muffuletta bread. Central Grocery ships their famous sandwiches around New Orleans to other delis and markets, but to get the full experience, a visit to the original location is necessary. You can also pick up their delicious olive salad by the jar along with other Italian products (sausages, wine), a huge variety of olives, and gourmet olive oils. 923 Decatur St., New Orleans, LA 70116, (504) 523-1620, centralgrocery.com
Salumeria Italiana (Boston, Massachusetts)
The North End of Boston is a small, historical enclave jam-packed with Italian restaurants and markets. Salumeria Italiana is located right in the center of the North End, offering a premier experience for those looking for high-end products. They have a wide selection of cheeses, olive oils, vinegars, and even sandwiches. Salamis are obviously their calling card, with imported varieties like the hot or sweet capocollo and salame milanese, or an edgy ghost pepper salami with tequila. And if none of that impresses you, then maybe their 6-foot hanging cheese will!
151 Richmond St Boston, MA 02109, (617) 523-8743, @salumeria_italiana, salumeriaitaliana.com
Casa Tua Cucina (Miami, Florida)
This unique take on an Italian market and upscale food hall provides a casual fine dining experience along with a marketplace that includes a flower shop and home goods store, located within Saks Fifth Avenue in the Brickell City Centre Mall. Spawned from its exclusive South Beach restaurant and private club, the Casa Tua brand now extends to pasta sauces, chocolates, truffle oils, and a wide variety of pastas, as well as locations in Aspen and Paris. 70 SW 7th St, Miami, FL 33130, (305) 755-0320, casatualife.com, @casatualife
Stay in touch
Sign up for our free newsletter