Featured
Five Things I Learned over Three Meals in Two Days with Massimo Bottura
Appetito's Editor-in-Chief, Andrew Cotto, recalls his serendipitous experience in the restaurants of Massimo Bottura.
1:37 PM EDT on June 26, 2023
OK, the meals weren't actually with Massimo Bottura (I'm not Stanley Tucci, yet!), but it felt as if the culinary maestro of Emilia Romagna was with me as I indulged in three of his four eateries over the course of 36 hours.
I hadn't gone to the region on a Bottura pilgrimage. I was there as a guest of the Modena Tourism Board who had arranged a lovely (and food centric) itinerary that included guided tours of both Modena and Bologna, as well as culinary visits to famous producers of the region's most revered products: Acetaia Giusti (Balsamic Vinegar), Caseificio 4 Madonne (Parmigiano Reggiano cheese) and Cleto Chiarli (winery), as well as a most memorable lunch, at the osteria of Acetaia Pedrone, which dates back to the 1860s.
After the itinerary was in place, I asked if, ya know, maybe, somehow, they could possibly try to fill one of the open slots for lunch or dinner with a visit to Osteria Francescana, the original and most famous Bottura restaurant. I didn't want to seem ungrateful for the enormous consideration already provided but going to Modena and not at least trying to experience the food of Bottura is like going to Florence and passing on David. Not only was lunch arranged on the day of my arrival, but I'd be sitting at the Chef's Table to boot (love you, Modena tourism peeps)!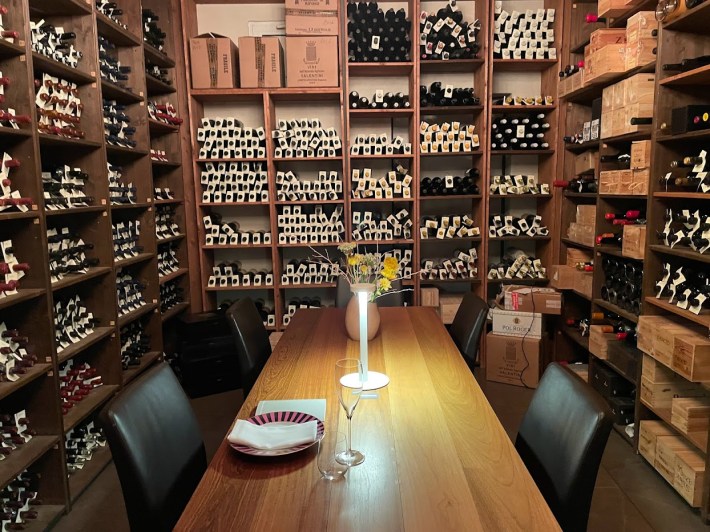 This lunch, at the private chef's table, surrounded by a library of wine bottles, reached through the kitchen, began an odyssey of more than two dozen plates, and even more glasses of wine, over the course of 36 hours courtesy of the world's most famous chef, who was out of the country but had asked his gracious Press & Media Relations agent to check in on me, which led to dinner that night at the Bottura-helmed Ristorante Cavallino on the grounds of the Ferrari manufacturing complex and a dinner invitation the next night to Casa Maria Luigia. OK. So glad she stopped by...
Here's what I learned:
Massimo Bottura and his (American) wife, Lara Gilmore, are royalty in Modena. They are beloved like Jordan in Chicago back in the day; they are Beyonce-esque among the locals. The many people who work for Massimo and Lara are family. The regular citizens of Modena refer by first name to a Chef with three Michelin-stars and international fame. They speak of "Massimo" with equal parts reverence and familiarity. And the best part, with nearly every beaming mention of the local hero comes an addendum, sotto voce, that declares his wife as the glorified soul and the reason for their success. USA! USA! (sorry, had to do it...).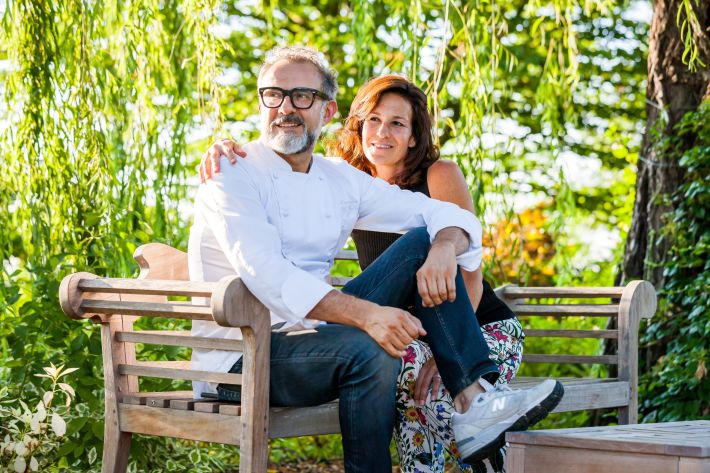 Fine-dining, Tasting-menus can be fun. In 2011, I wrote about Per Se being subpar (years before New York Times critic, Pete Wells, got around to it) based primarily on the requisite pomp and circumstance of so many tiny courses that result in far more time having places set and removed, ingredients and techniques recognized in such serious fashion, than actual eating and talking to your companions. The experience is appropriately formal at Osteria Francescana, and the food certainly is as "fine" as it gets (did I mention the three Michelin-stars?), but there's utter whimsy to the plates, fun being had in the kitchen (which I could hear from my private room), and joy in the servers' explanations. The 12-course tasting menu I enjoyed was inspired by a film about Bob Dylan and featured clever dishes such as "A Potato that wants to become a Truffle" and "This little Piggy went to the Market." The presentations were incredibly artistic and equally as playful. The servers provided efficient explanations and even better conversation. The food was incredible. I had a lot of fun.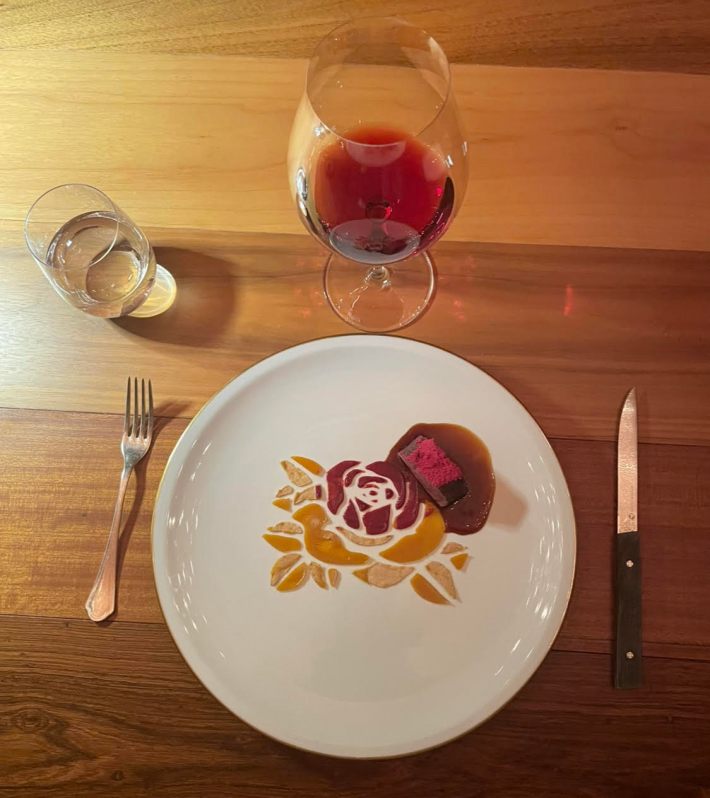 Even more fun was had the next night at Casa Maria Luigia, the restored estate of Massimo and Lara, in the pastoral, verdant plains of the Emilian countryside, where I learned that communal tables and fine dining make a great pair. I arrived alone again and, after touring the grounds and the guesthouse, I enjoyed a Negroni al fresco before being directed to join the groups of diners who entered an elegant annex converted into a dining hall with an open kitchen and communal tables. I sat with an American, also alone and actually on a Bottura pilgrimage, and a group of young friends on holiday from Switzerland. The other tables were similarly comprised, it seemed, and the sound of convivium that filled the space only diminished during the enthusiastic cooking demonstrations in the open kitchen (one which, intentionally, had sauce splattered, Pollock style, across plates and onto the floor). It felt like the best dinner party ever.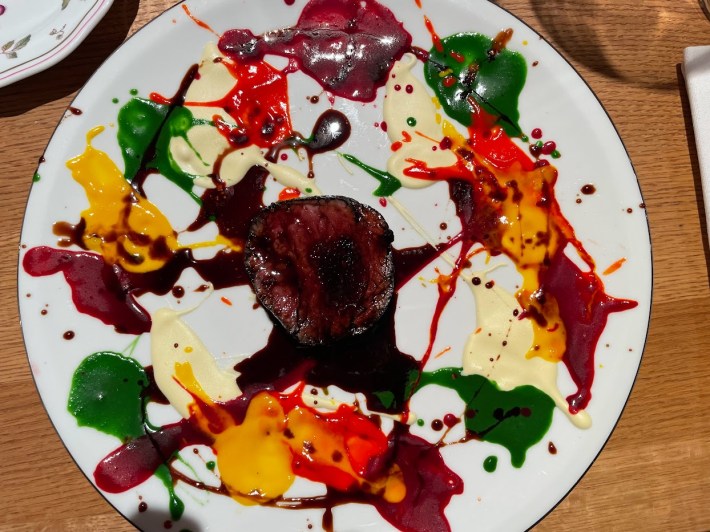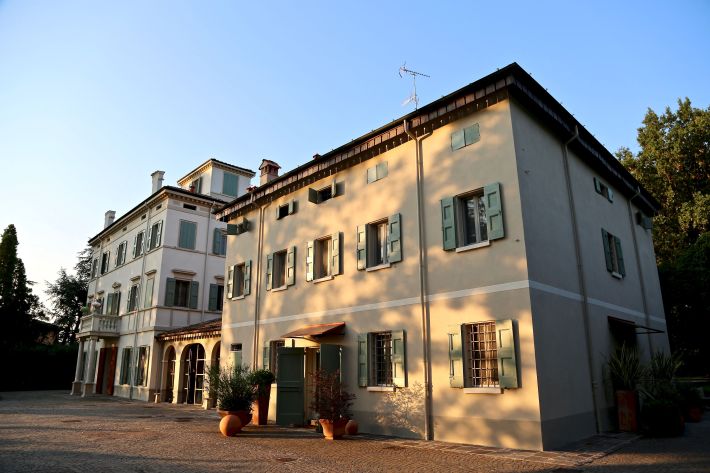 I'm going to live in Casa Maria Luigia someday. Just like Eloise at the Plaza Hotel in New York City, I'm going to reside in Casa Maria Luigia. The villa is updated and modern with the antique details in place. There's contemporary art, a chill library, a stocked bar, and a choice record collection. The spacious kitchen has all the best products from Emilia-Romagna. The lush grounds are canopied by ancient oaks and complimented by a pool that feels like an oasis within manicured shrubbery. The gated estate is regal but entirely unpretentious and inclusive. Who wouldn't want to live in an environment that is personified by the Botturas? Now, which room is going to be mine...
The best Bottura restaurant, according to me, was the least famous. My change of heart regarding fine-dining tasting menus aside, I'm an a la carte guy at heart. Ristorante Cavallino, under the auspices of Massimo at the Ferrari compound outside of Modena, reminded me of my favorite restaurant experiences. Surrounded by arguably the world's most famous logo, the prancing horse of Ferrari, and photos of machines and those who race them, is a classic Italian eatery with terracotta floors, arched ceilings and the well-heeled yet warm ambiance that defines Emilia-Romagna in general and Modena in particular. I went with a friend, and we shared and thoroughly enjoyed single plates (of our own choice!) of gnocco fritto (airy fried dough draped with unctuous Prosciutto di Parma), a Parmigiano Reggiano flan drizzled in Traditional Aceto Balsamico), a plate of tagliatelle ragu (my first since arriving in Emilia-Romagna!), and a cotechino with fois gras, sour cherries and black truffles. The service was so good I wanted them to sit down and join us. The expert regional wine pairings might have had something to do with my joyous mood...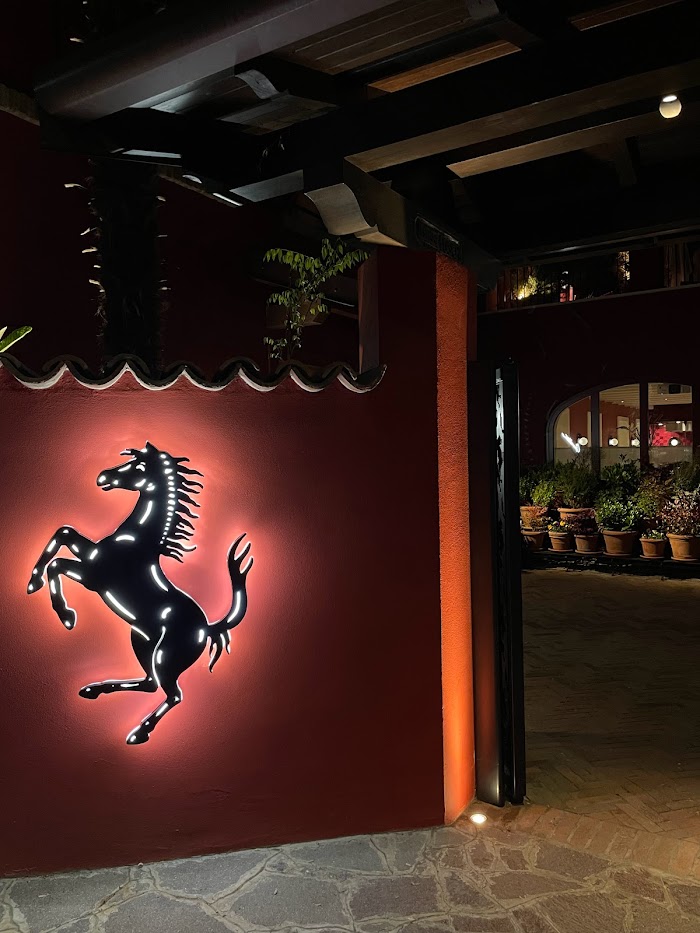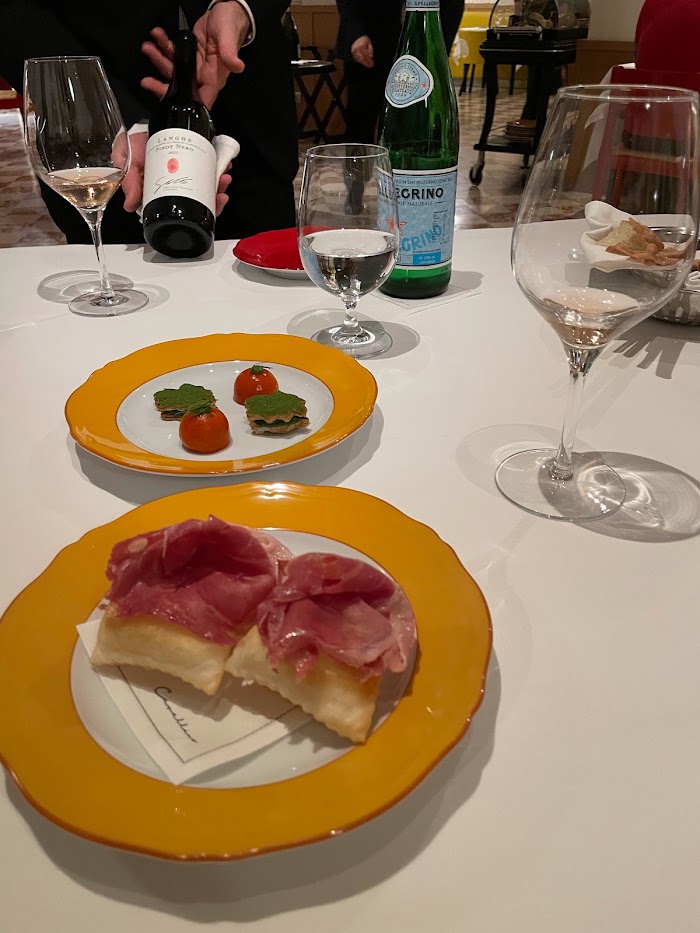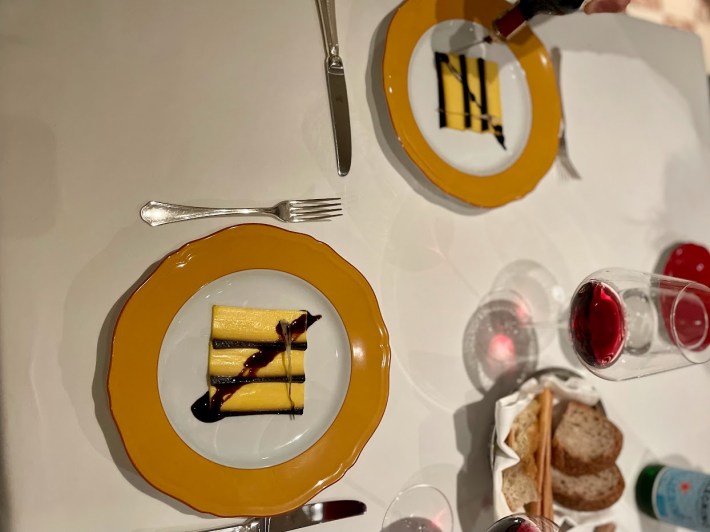 In the end, I was asked over and over by the Modenese who heard about my adventure of eating three meals in two days with Massimo Bottura: "What did you think...?" in various iterations.
What I really thought, more than anything else, was that the people of Modena are incredibly lucky to have such figures as Massimo Bottura and Lara Gilmore as part of their community. Oh, and my next time in Modena, I'm going to Franceschetta58.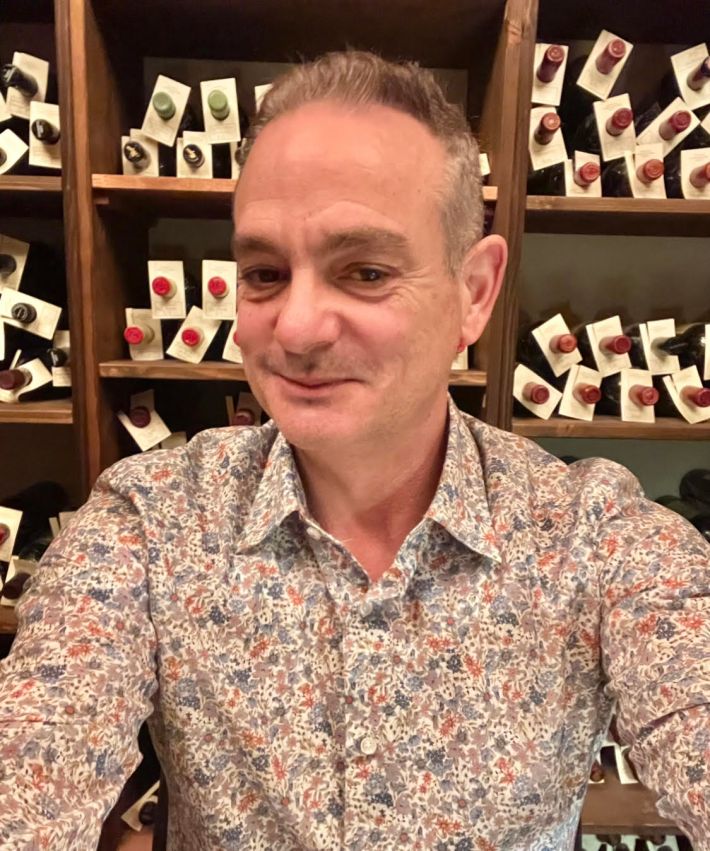 I am the co-founder and Editor-in-Chief of Appetito magazine. I like Italian food & drink a lot.
Stay in touch
Sign up for our free newsletter