Guides
Where To Eat and What To Do in Como and Around Lake Como
Charming villages with excellent restaurants and sights surround Italy's world-famous lake and the city that bears its name. Here's how to experience all that Lake Como has to offer.
10:32 AM EDT on July 19, 2023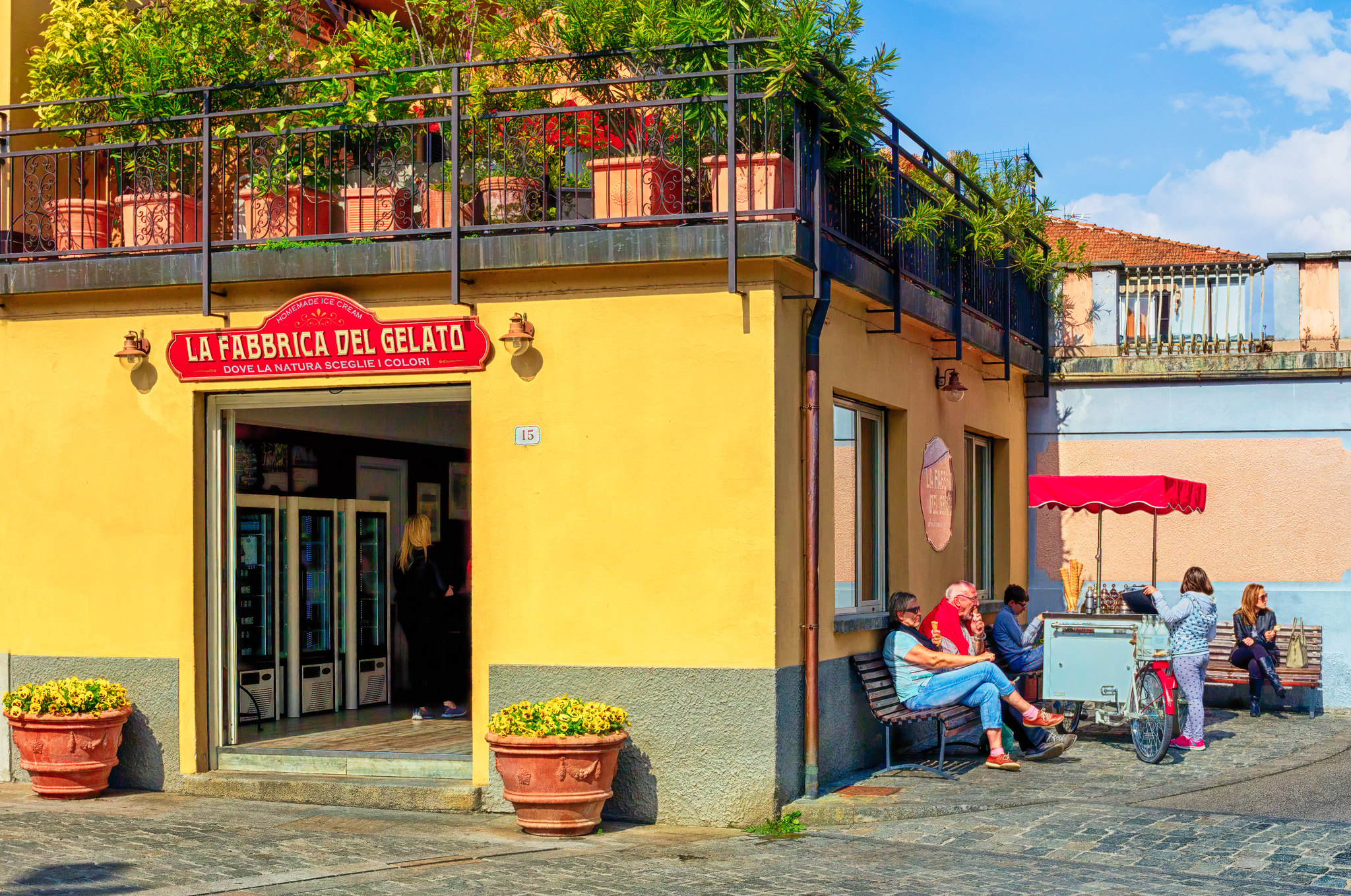 Como cradles the southwesternmost shore of the majestic lake that bears its name–the lowest point on the west arm of the lake's upside-down "Y" shape. The city serves as a jumping point for swarms of travelers, the majority of whom seek the glitz and glamour that has come to characterize the environs–thanks in good part to part-time resident George Clooney and his Hollywood A-list friends. But Italy's deepest lake also retains an inconspicuous simplicity, a rustic side steeped in millennia of history that warrants just as much attention as the luxe. 
Just an hour from downtown Milan by train, Como makes for a breezy day trip from the Lombard capital while also serving as a practical base for exploring the entire lake. It definitely merits a night or two, so here are some ideas for visiting the gateway to the world's most fabled lake.  
Stroll Along The Lake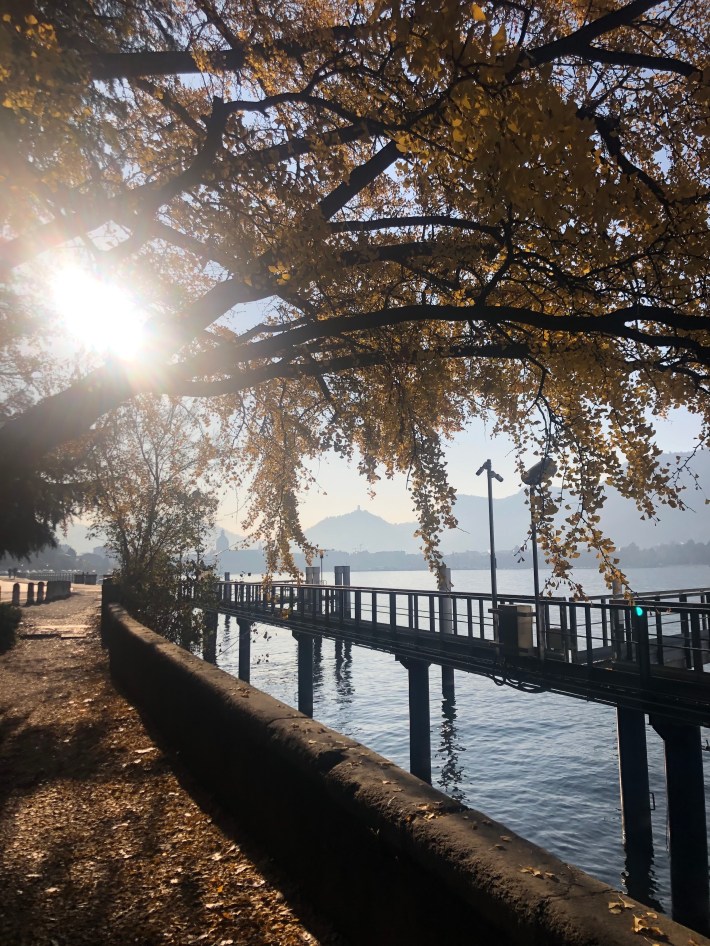 Strolling the lungolago, the lakeside road connecting Como to other towns, is dreamy. Veer onto the Diga Foranea Piero Caldirola breakwater for a close-up glimpse of The Life Electric–a steel voltage symbol sculpted by Daniel Libeskind in honor of scientist Alessandro Volta, a Como native and inventor of the electric battery.
If you're still seeking a Volta fix, duck into the neoclassical Tempio Voltiano, a museum inaugurated in 1928, a year after the centenary of the scientist's death. Then continue along the lungolago and pause at the Monument to the Fallen, a granite and marble tower commemorating 650 World War I victims, including futurist artist Antonio Sant'Elia. Attilio and Giuseppe Terragni, who oversaw the project, based its design on a sketch of Sant'Elia's. 
Next, amble past the football (soccer) stadium to arrive on Passaggio Lino Gelpi, a cobbled, mansion-lined lakeside path that arrives at the gardens of the palatial Villa Olmo. And keep your camera handy–the scenic kilometer-long walk abounds with Instagram feed fodder in every direction. 
Set Sail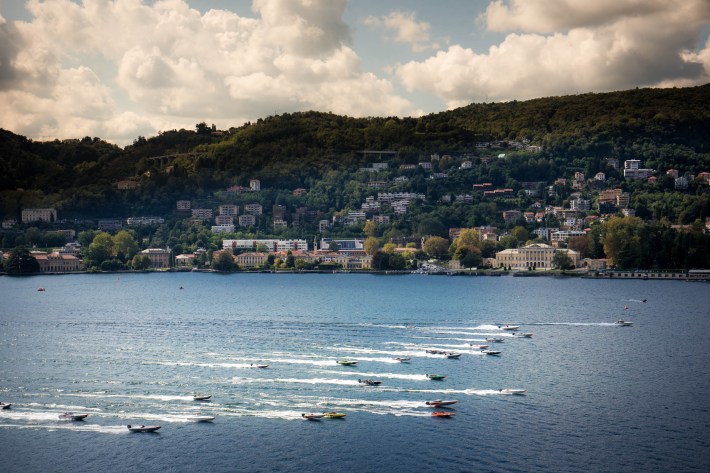 Unsurprisingly, one of the lake's best vantage points is from the water, where you can gaze at the cliffside towns skirting the shores and cascades of lush foliage scattered with pastel villas. From the pier across from Piazza Cavour (Como's main square), you can hop on a ferry that stops at other towns like Bellagio, Tramezzo, and Torno. To reach Varenna, change at Menaggio–just take care to purchase your tickets before boarding. If you book a private boat tour, the departure point will also be nearby.  
Medieval times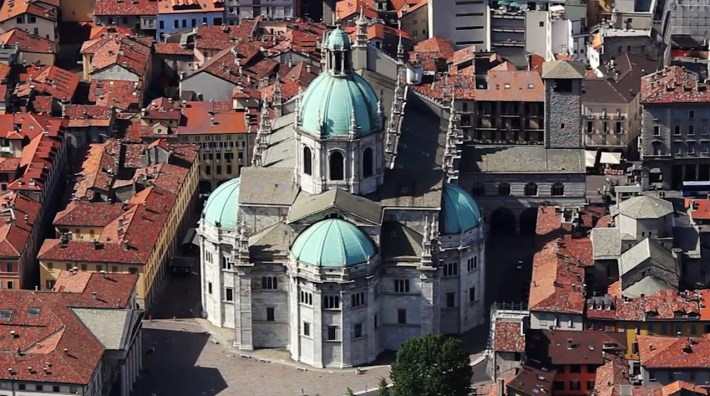 Ancient 30-foot walls envelop Como's medieval historic center, a pedestrian-only village pulled straight from a storybook. It's impossible to miss the striking Duomo and the romantic Piazza San Fedele, but the narrow serpentine streets teem with discreet, blink-and-you-miss-it gems like concealed gardens and intricate architectural details. The Paolo Giovio Archaeological Museum exhibits artifacts from both near and afar (Egypt and Greece included), and the curators consistently update the collection to display local finds from recent digs. 
Get Your Silk On
Step outside of the city walls, and you'll find the Museum of Silk, which recounts Como's history as Italy's leading producer of the lustrous fabric, a local pursuit since the Renaissance–Como is even nicknamed "Silk City."  A. Picci and InComo are two of the best historic center shops to pick up some garments while Mantero, one of the world's most esteemed silk brands, has an outlet in Grandate, a 20-minute drive southwest of the city. 
A Taste of the Past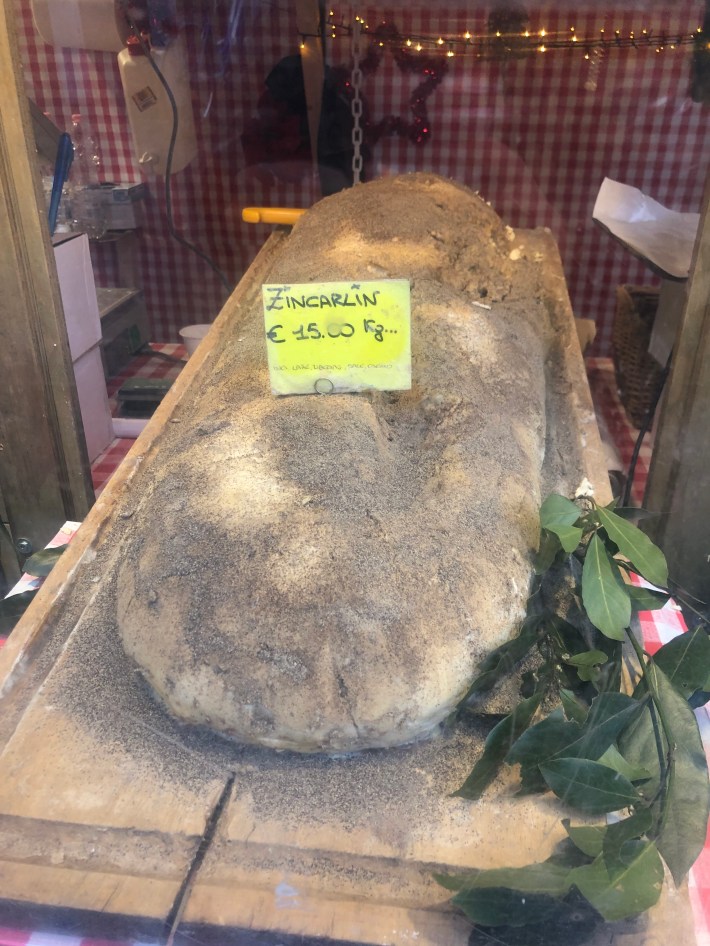 Como's covered market, which lies just footsteps from the historic center, opened in 1934 and underwent a nip and tuck in the early aughts. Vendors peddle products from both the farms and agriturismi nestled into the hills' lush thickets as well as from Valtellina, the Alpine region north of the lake. 
I highly recommend a drop in for food lovers curious about the fundamentals of the local cuisine, one of Italy's most overlooked and undervalued, but no less crave-worthy than its counterparts. Keep an eye out for semuda and zincarlin, two typical cheeses that are pretty much impossible to find elsewhere, Milan included. 
Eat and Drink in Como
In an intimate tourist-trodden city like Como, the uninitiated are an easy target for tourist traps hawking familiar dishes like cacio e pepe and tagliatelle alla bolognese. I have nothing against these preparations, but they are not dishes that are native to Como! So, below are some restaurants in Como where you'll not only eat as local as possible, but also gratifyingly well.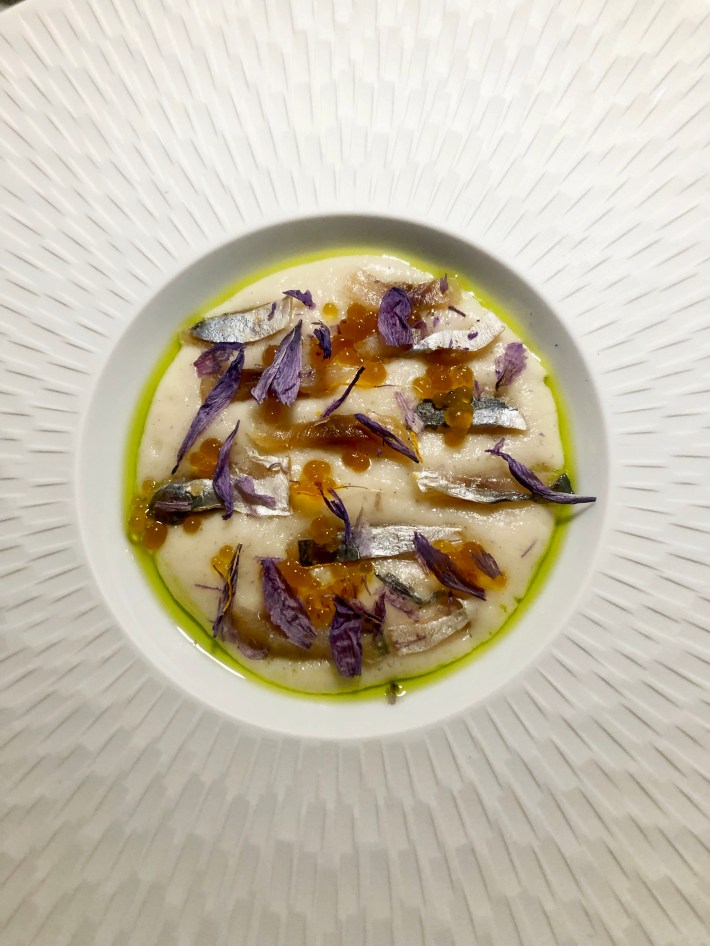 Chef Federico Beretta's clever menu reflects the bounty of the lake and its hinterland, presenting precise and nuanced contemporary preparations. The menu may include smoked agone fish with scorzonera cream and saffron pearls and perch fish beurre blanc with a cassoeula (a Lombard pork and cabbage stew) in salad form. Beretta's wife, Elisa Forlanelli, oversees the dining room and the wine list; wine pairings shine a spotlight on Lombard producers.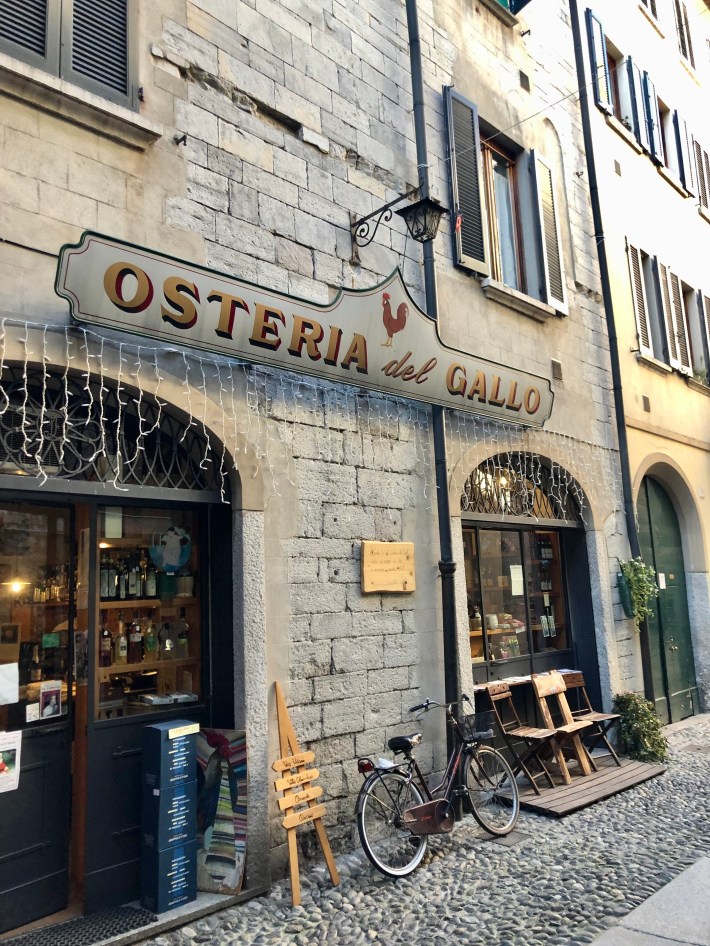 This 40-year-old mainstay is more than a safe bet, as simple, quality casalinga-style cooking is guaranteed! The menu changes practically daily, rotating dishes that reflect local and Lombard tradition alongside other beloved northern specialties, such as cheese focaccia from Genoa–an occasional Southern influence or two is injected for good measure. If you're dining in the winter and pizzoccheri isn't on offer, ask–it just might be fuori carta.
This 30-year-old enoteca outside the historic center is the place to sample rustic la cucina lariana classics like missoltini (umami-rich preserved agone fish) with polenta and pesce in carpione, a centuries-old preparation for preserving lake fish in a wine and vinegar marinade. 
This cozy trattoria is worth the trip to the edge of the city proper for tastes-like-home cooking. Dishes might include pizzoccheri from Valtellina, stuffed casoncelli pasta from Bergamo, and risotto with Taleggio (an Alpine cheese) and pumpkin.
Michelin pilgrims would fault me if I omitted I Tigli in Theoria. The restaurant hides in plain sight, sprawling across the ground floor of a magnificent 15th century palazzo just footsteps from Piazza Cavour. Chef Franco Caffara's modern Italian cuisine draws inspiration from all of Italy in addition to the local surroundings, and it makes for a memorable meal in an equally memorable backdrop. Book a table outside if you can.
Bakeries and Gelato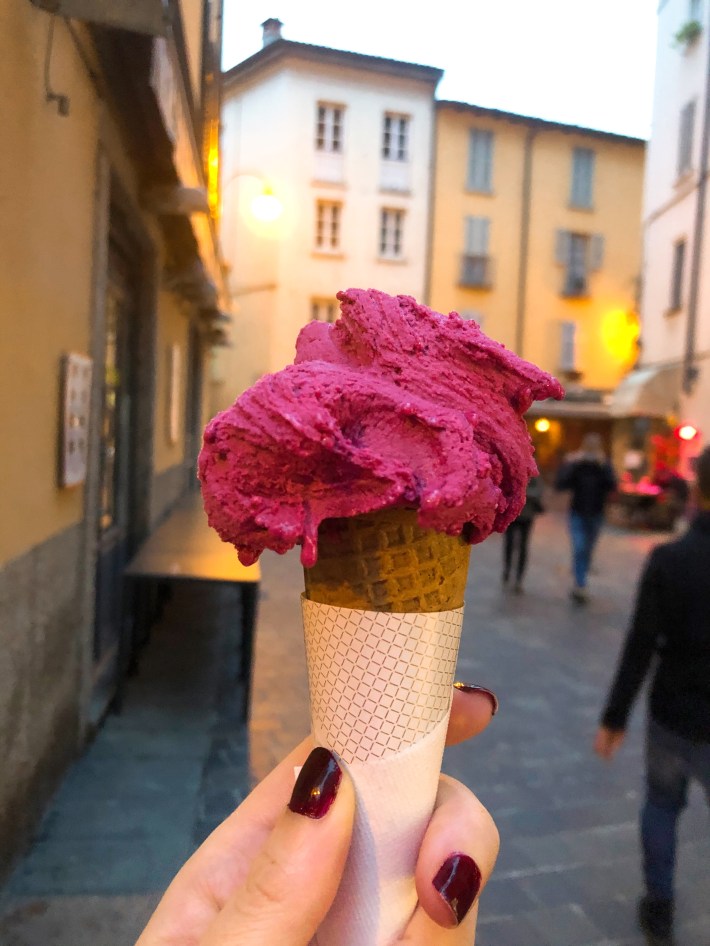 Luisita 
Named for its founder, Luisita opened in 1921 as a dairy, expanding its offerings after World War II. The fourth generation runs the show today, and it's a nifty spot for an Italian-style breakfast (cappuccino and brioche)--take a seat at one of the outdoor tables and place your order. Or you can drop in after lunch for pastries like cannoncini, an array of biscotti like pan de mein (Lombard cornmeal cookies), and, of course, gelato. And speaking of gelato, GeLab, and Rossetti are two of the historic center's top gelaterie, while you can find La Fabbrica del Gelatto locations in the Como villages of Lenno and Melaggio.
Though Como's association with bread goes back a few centuries, this institution is relatively new, having opened in 1950. Expect local specialties like the perennial pan di Comm (Como bread in dialect) and the seasonal Resta del Como Easter bread along with various loaves packing various grains year round–the pizza and focaccia with assorted toppings never fail for a fulfilling bite on the fly.
Though not particularly close to Como's historic center, Il Pane di Sandro, which opened in 2022, warrants a mention. Not only does the shop sell some fine baked artisan goods, but founder Erasmo Figini collaborates with the San Zeno Foundation to employ individuals with disabilities as well as young people with difficult economic, social and personal situations.  
Cocktails  
Sure, Como boasts myriad spots to sip a spritz and enjoy a traditional aperitivo–look no further than the cluster of al fresco cafes lining the lungolago. But anyone wanting to expand their horizons should head to Fresco Cocktail Shop and Hemingway Cocktail Bar, where Andrea Attanasio and Omar Vesentini, their respective mixologists, shake up some of the city's most innovative libations. 
Winebars
Lake Como's main wine-growing territory lies on its northernmost slopes. To drink local, keep an eye out for Verdese, an indigenous grape that's undergoing somewhat of a revival. Producers of note include Brigante, La Costa, Cantine Angelinetta, and Tenuta Montecchio.
If you prefer wine, the previously mentioned Enoteca 84 offers a splendid aperitivo as does  Enoteca Castiglioni and Enoteca da Gigi–just make sure you book in advance. Natural wine drinkers should head to Enoteca Liquida. 
Further Afoot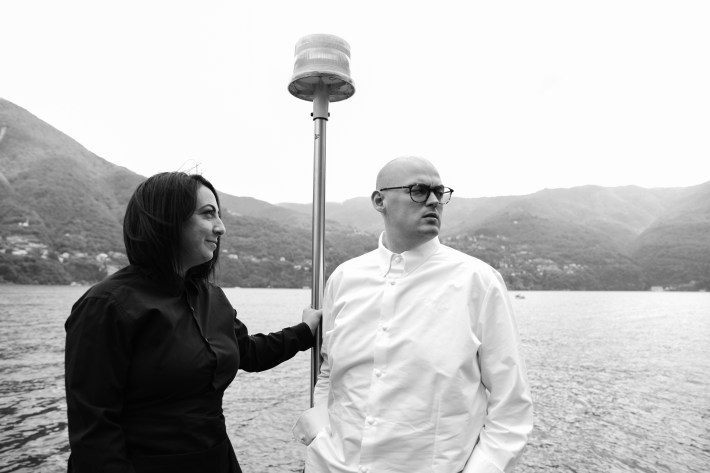 Cernobbio 
Cernobbio plays host to two Michelin-starred restaurants. Getting there takes just under an hour on foot along the lakeside "Via per Cernobbio"--a walk replete with dramatic scenery. Or you can take a taxi–grab one at the taxi stand on Via Florio de Bontà, just off Piazza Cavour.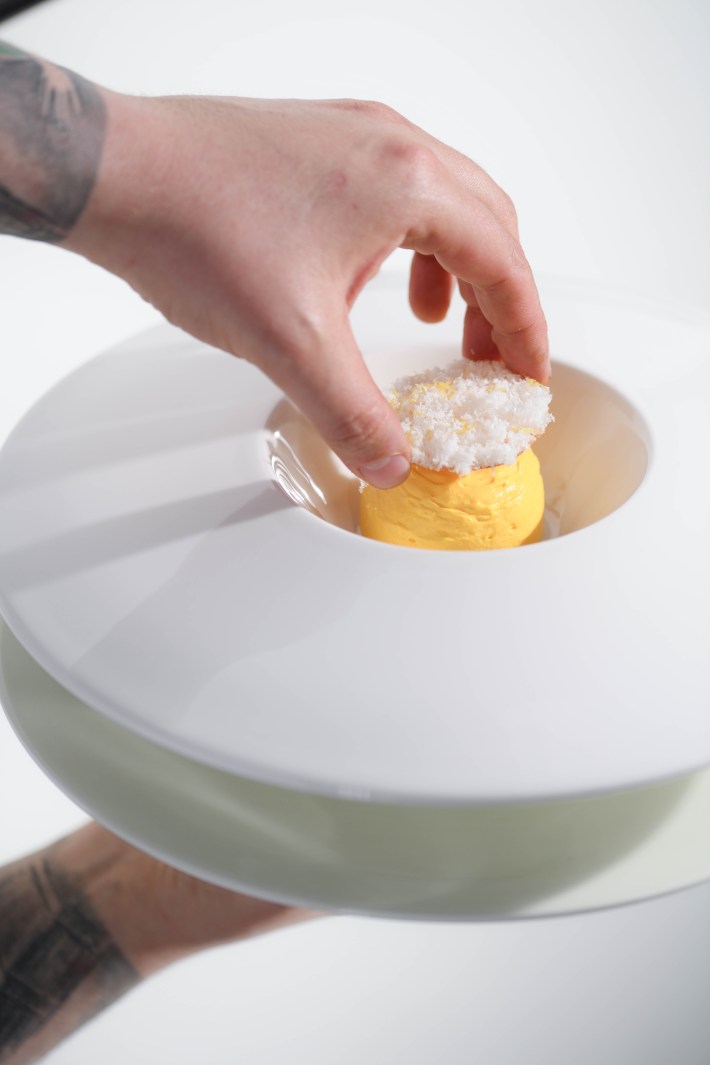 At Materia, chef Davide Caranchini blends the traditions of his native la cucina lariana with his experience in the kitchens of Noma in Copenhagen and Le Gavroche and Apsleys in London. His complex, cerebral cuisine showcases local ingredients, comprises produce harvested in his own greenhouse, and is often undercut with international influences, like the linguine with agone garum and amchoor, and the equally nuanced sea urchin panna cotta with calf brain foam and caper powder.  
At Kitchen on the ground floor of the Sheraton Lake Como, chef Andrea Casali has made a name for himself among locals. He implements ingredients from the on-site biodynamic garden into a menu that reinterprets Italian tradition with a contemporary flair. Don't miss the bottoni pasta stuffed with Parmigiano Reggiano and finished with foie gras mousse, pear gelatin, and balsamic vinegar pearls.  
Cernobbio is also home to the storied Villa D'Este, a sublime Renaissance structure that was once the residence of a Cardinal. It became a hotel in the late 19th century and has remained one ever since. The three restaurants overseen by executive chef Michele Zambanini–Veranda, Grill, and Il Platano–are excellent. If you're not dining, then sipping a cocktail on the terrace is compulsory!  
Brunate
If you packed your hiking boots, you can reach this town perched 500 meters over the city via the Sentiero Alda Merini, a trail interspersed with wooden signs displaying quotes from the works of the late Milanese poet for whom it's named. Or just take the funicular–either way, Brunate boasts one of the lake's most breathtaking vantage points–whether you're looking down at the lake and or up north to see the snow-capped Alps protruding over the landscape. As you stroll, admire the impressive Liberty-style villas built as pied-à-terre for the Milanesi in the 20th century–they're impossible to miss. 
For an even more breathtaking view, continue on to the Volta Lighthouse, which looms over the lake from 150 meters above Brunate. From here, hike to Monte Bollettone for a stupendous view of Laglio (the Clooneys' stomping ground) and Cernobbio. If you packed lunch, picnic here. If not, just grab a bite at one of the trattorie like Capanna Cao.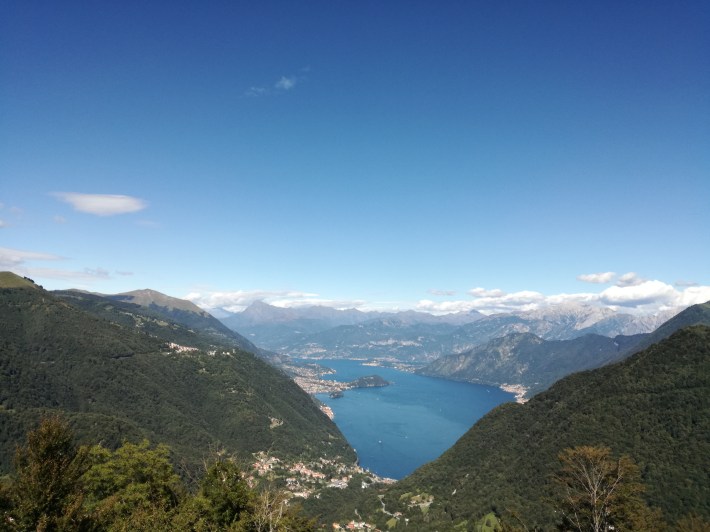 Hotel Suggestions in Como
Hotel Metropole Swiss: Located right in the center of Como and overlooking the lake, this staple hotel has been pleasing customers for over a hundred years. 
B&B Hotel Como City Center: Another centrally located hotel, this spot is perfect for business or travel, and caters to any and all of your needs.
DBH Boutique Hotel: This hotel, which faces the Como Cathedral, is a smaller, more elegant choice, with modern, artisan-based design.
Albergo Terminus: A well-located hotel with its lakefront Spa Bar restaurant, just two minutes from the Duomo. 
Stay in touch
Sign up for our free newsletter